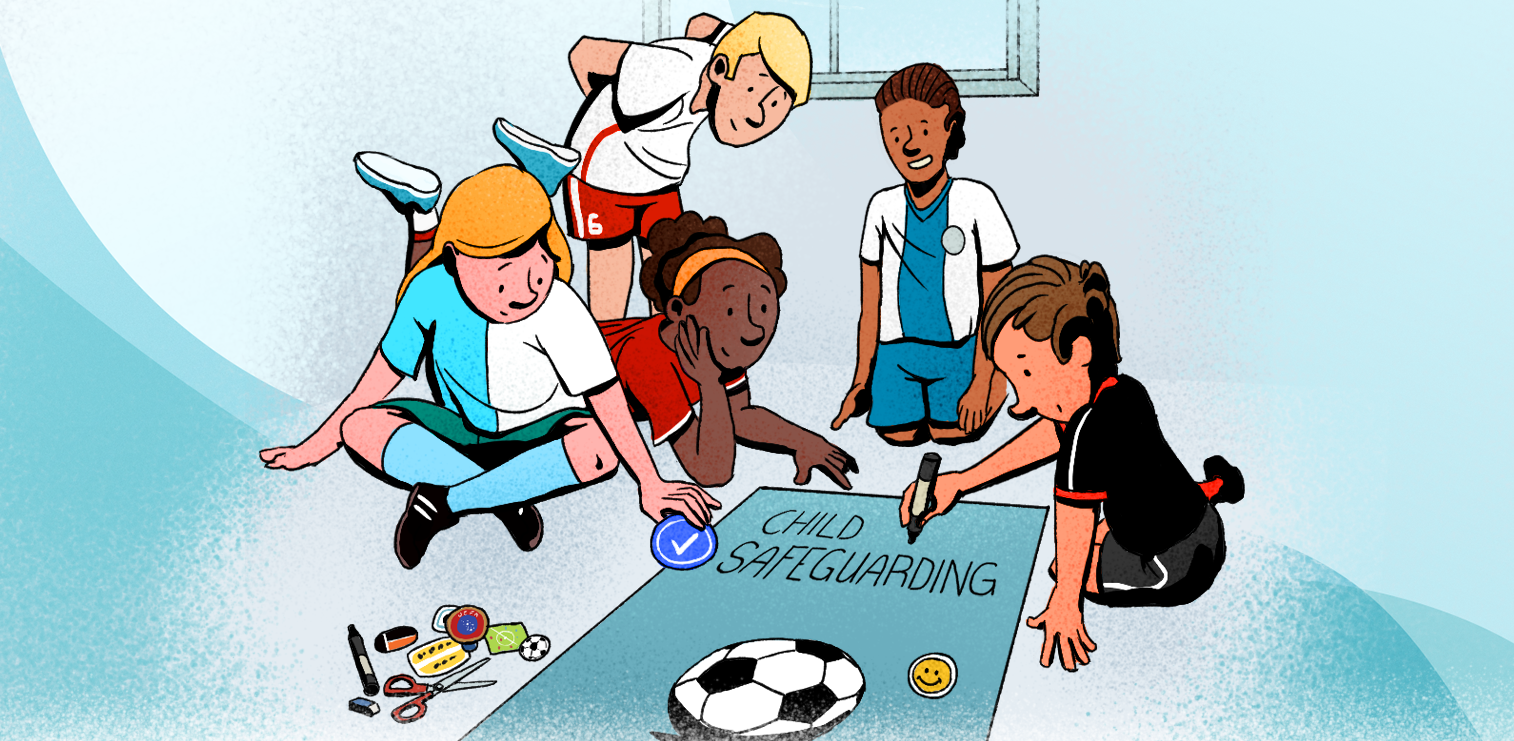 Children have the right to freely express their views and participate in decisions that affect their lives (Art. 12 and 13 of the Convention in the Rights of the Child). Adults working with children in football therefore have a responsibility to encourage and support children's participation. This includes efforts to keep children and youth safe while involved in football.
This specialised course will help those interested to learn what is meant by involving children in child safeguarding efforts in football and how this can be done.
In order to take this course, you must be a registered member. If you are not a member yet, please register here. If you are member, please log in and access the course below. Everyone who completes the course will be able to receive a certificate.
What topics does the course cover?
In this course you will learn about:
What 'child participation' is

Why child participation is important

How children can participate in safeguarding in football
Who is this course for?
The course is aimed at those working directly with children in child safeguarding in football, such as coaches and child and youth protection officers/ focal points, but it may also be of interest to others in football who want to engage with children on a variety of issues. 
How long will it take to complete the module?
This course should take about 30 minutes to complete. 
When can I take this module?
This course is free and available anytime on any device, from any location with a stable Internet connection.
You are encouraged to take one of UEFA's child safeguarding courses first, as they are the foundation that this course builds on.
In which language(s) is the course available?
The course is currently available in English, French, German and Russian. Later on, it might be translated to other languages by National Football Associations.
Will I receive a certificate?
Yes, all registered users will receive a certificate for each completed course (the certificate will be issued in the language of the taken course). Please note that the certificates are a record of completion of the e-learning training. They do not constitute certification of a formal qualification.
How can I provide feedback?
We strongly believe in continuously improving our training and value your personal learning experience. Therefore, at the end of the course we invite you to answer a couple of questions. We appreciate your effort and thank you for your contribution!
Topic
Awareness raising and education
Training and capacity development
Workforce, competences and training