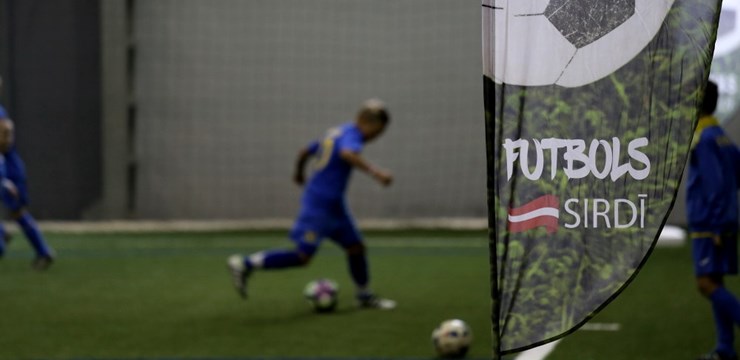 Latvian Football Federation
The Latvian Football Federation (LFF) in cooperation with UEFA and the children's aid organisation Terre des hommes launched the "For Safe Football" project to strengthen child safeguarding in football. Within the project, the UEFA online courses dedicated to this topic were translated into Latvian.
"The aim of the project is to create a safe environment for all children who play football in Latvia. Everyone who manages sports activities involving children should protect the rights of children. We can each ask ourselves: Would I be able to recognise a threat to a child's safety and report it, or would I choose a passive observer role because I don't really know what to do? In this context, the aim of the LFF as an association is to ensure an active position so that everyone involved in football is well informed and knows how to take action to prevent violence, and if necessary, to intervene in certain risk situations," says Alise Pētersone, LFF's football social responsibility manager.
Child safeguarding in sport includes preventative and responsive actions to protect children from harm – emotional, verbal, physical or sexual. Currently, the LFF works on the development of the association's child safeguarding policy, that will provide all those concerned with the necessary knowledge and skills to ensure a safe environment for children and young people.
LFF offers four interactive online courses in Latvian and encourages the following groups of stakeholders to improve their knowledge on child safeguarding by taking the free courses (duration of each course – up to one hour):
To attend the online courses, those interested must create an account and log in on www.uefa-safeguarding.eu.
In addition to Latvian, the online courses are available in English, German, Russian, French, Dutch, Romanian and soon the Polish version will be ready. If your football association is also interested in translating the e-learnings into your official languages, please contact childsafeguarding@uefa.ch.