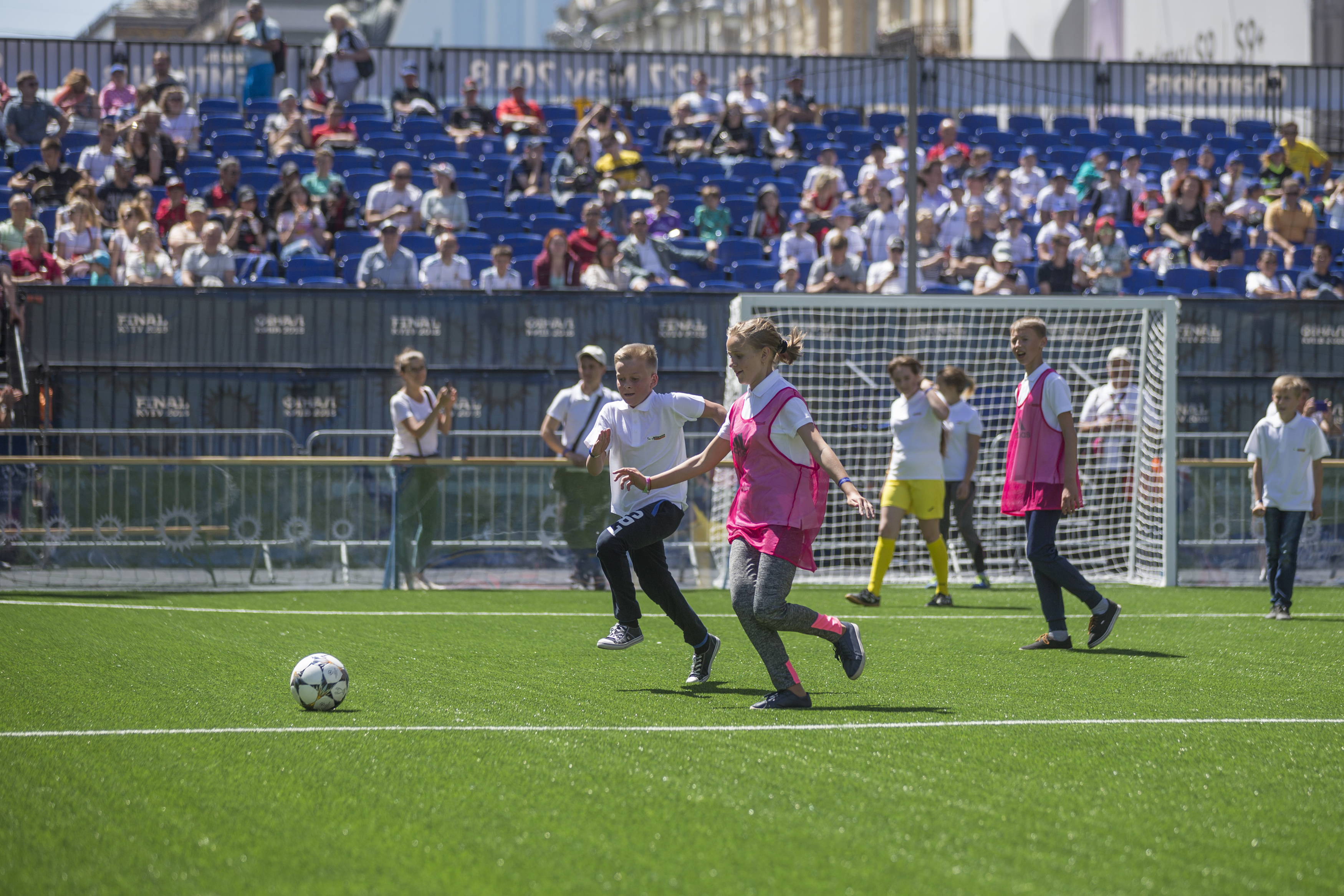 Date and time of webinar
-
Supportive environments positively impact participation, performance, and personal development of young football players. Since 2020, the UEFA Social & Environmental Sustainability Division has taken significant strides in relation to good governance and human rights, including child rights. All UEFA member associations have a designated child and youth protection officer in place and whilst more than half of the associations have a policy, others are working towards this goal.
Besides national associations, clubs have an important role to play in safeguarding the welfare of children and young people by protecting them from any form of harm, neglect or bullying.
Recently, UEFA has leveraged football to work together with clubs through the UEFA Club Licensing and Financial Sustainability regulations and UEFA's club development programme to bring about child and youth protection in clubs. 
In this context, UEFA held a webinar on working with clubs in the field of child and youth protection. The recording of the webinar can be watched below. 
The webinar starts with a welcome from Filippo Veglio, UEFA Senior Expert in Social and Environmental Sustainability, highlighting the importance of embedding child and youth protection at all levels of European football. 
Ales Zavrl, Head of UEFA Club Licensing, explained the UEFA Club Licensing System, including the criteria for clubs to receive a license, with child and youth protection and welfare being a new provision in this process.
Ulf-Rauno Marquard, UEFA Grassroots Specialist, focused on the relationship between grassroots football and child and youth protection, and the collaboration between the UEFA Grassroots Department and the child and youth protection officers of the national football associations.  
Vito Di Gioa, Child and Youth Protection Officer at the Italian Football Federation (FIGC) and Juta Petersoo, Child and Youth Protection Officer/ Project Manager, Estonian Football Association spoke about the experience of their associations, highlighting the good practices and challenges in the work with local football clubs on matters related to child and youth protection. They also shared with their peers from other NAs some recommendations on how to start and further strengthen the collaboration with the local clubs.
The webinar was moderated by Alketa Lasku, Regional Child Protection and Safeguarding Adviser, Terre des hommes, and Iris Hugo-Bouvier, UEFA Coordinator, Social and Environmental Sustainability.