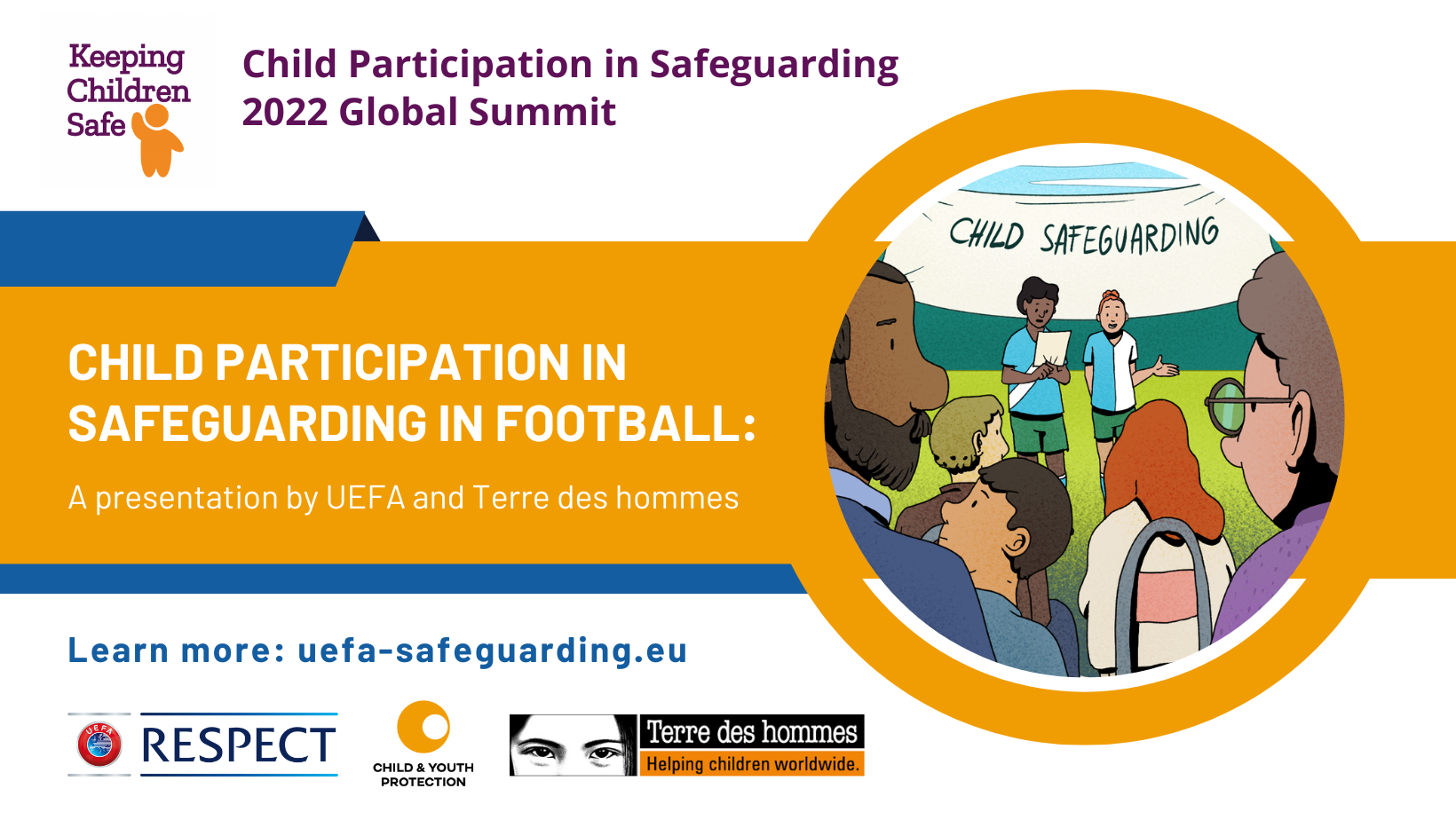 Date and time of webinar
-
The Child Participation in Safeguarding 2022 Global Summit, taking place from 6 to 8 September, is the first step in a three-year child participation programme developed by Keeping Children Safe.
During the summit, UEFA and Terre des hommes will host a talk on child participation in safeguarding efforts in football, on 8 September, at 17:30 CET. The talk will focus on the importance to involve children and ways for children to participate. ​​​​Involving children in safeguarding has benefits for them as well as helps to improve procedures. The talk will be followed by an open Questions & Answers session.
Speakers:
Iris Hugo-Bouvier, Football and Social Responsibility Coordinator, UEFA
Alketa Lasku, Regional Child Protection and Safeguarding Adviser for Europe, Terre des hommes
Book your place here.